Dr. Tim Sullivan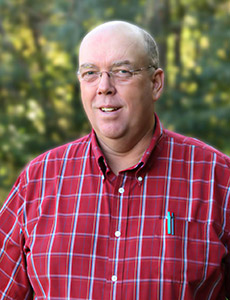 Tim Sullivan, MD was born in Grand Island but raised on the family farm in Doniphan, Nebraska, graduating from the local high school in 1979. From there, he attended the University of Nebraska-Lincoln, graduating in 1982 with a degree in biology and a pursuit of medical practice. This drive led him to attend the University of Nebraska Medical Center, where he earned his M.D. in 1986.
After his graduation, he completed his residency at the Lincoln Family Practice Program. In 1989, Dr. Sullivan took on full-time medical duties at Thayer County Health Services in Hebron, Nebraska, where he worked for 24 years before deciding to start his own medical practice in Lincoln. Dr. Sullivan's medical journey has taken him full circle, from Lincoln to Hebron and back again.
He has had many achievements in his career, including being Board Certified by the American Board of Family Practice, a member of the American Academy of Family Practice, as well as being involved in the local volunteer fire and rescue department and serving as the Medical Director of several nursing homes. His outstanding quality of care has been well-noted for many years, including on Healthgrades.com. Dr. Sullivan has also been uniformly rated as "Excellent" by the Doctors profile on U.S. News and World Report.
When not practicing medicine, Dr. Sullivan acts as a cattle grazer on farms in Seward and Hall County, Nebraska, where his family continues to operate with him full-time. He lives in lovely West Lincoln with his wife Mary Clare. They have been married for 35 years and have two grown children, Jane and Sam. Dr. Sullivan enjoys Lincoln immensely and looks forward to spending many happy years here.