Dr. Tim Sullivan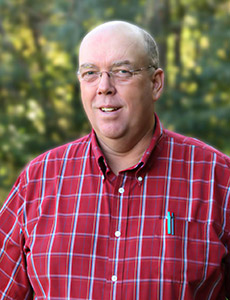 Tim Sullivan, MD was born in Grand Island but raised on the family farm in Doniphan, Nebraska, graduating from the local high school in 1979. From there, he attended the University of Nebraska-Lincoln, graduating in 1982 with a degree in biology and a pursuit of medical practice. This drive led him to attend the University of Nebraska Medical Center, where he earned his M.D. in 1986.
After his graduation, he completed his residency at the Lincoln Family Practice Program. In 1989, Dr. Sullivan took on full-time medical duties at Thayer County Health Services in Hebron, Nebraska, where he worked for 24 years before deciding to start his own medical practice in Lincoln. Dr. Sullivan's medical journey has taken him full circle, from Lincoln to Hebron and back again.
He has had many achievements in his career, including being Board Certified by the American Board of Family Practice, a member of the American Academy of Family Practice, as well as being involved in the local volunteer fire and rescue department and serving as the Medical Director of several nursing homes. His outstanding quality of care has been well-noted for many years, including on Healthgrades.com. Dr. Sullivan has also been uniformly rated as "Excellent" by the Doctors profile on U.S. News and World Report.
When not practicing medicine, Dr. Sullivan acts as a cattle grazer on farms in Seward and Hall County, Nebraska, where his family continues to operate with him full-time. He lives in lovely West Lincoln with his wife Mary Clare. They have been married for 35 years and have two grown children, Jane and Sam. Dr. Sullivan enjoys Lincoln immensely and looks forward to spending many happy years here.
Echo Kopplin, PA-C, and Lindsey Badertscher, PA-C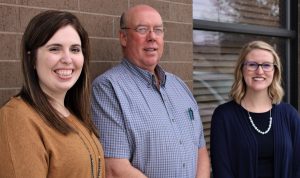 Echo Kopplin is board-certified to practice medicine as a Physician Assistant. She is also a board-certified Athletic Trainer. She was raised on a ranch in north-central Nebraska, outside the village of Burton. Echo graduated from Augustana College in Sioux Falls, SD with a Bachelor of Arts in 2014 majoring in Athletic Training with minors in both Biology and Chemistry. Her Athletic Training internships included working specifically with the women's soccer and volleyball teams. In 2017, Echo earned her Masters of Physician Assistant Studies at Union College in Lincoln, Nebraska with Honors on her Capstone project titled, Osteogenesis Imperfecta Treatment. Since graduation, she has been working in both Family and Emergency Medicine. In May 2020 Echo will graduate with her Doctorate in Medical Science. Echo is married to her college sweetheart. They enjoy learning and traveling together in their spare time.
Lindsey Badertscher grew up in Tecumseh, Nebraska and remembers first hearing about the PA profession while attending a summer camp at UNMC in high school. She earned her Bachelor of Science degree in Biology from Wayne State College in 2013, graduating with honors. She attended physician assistant school at Union College in Lincoln and began her medical career in Neligh, Nebraska after graduating in the Spring of 2016. She practiced rural medicine in Neligh, providing clinic, hospital and emergency care to patients before starting at CMFP in August 2018. She is a member of the Nebraska Academy of Physician Assistants and American Academy of Physician Assistants. In her spare time she enjoys spending time with her fiancé, Devin, cheering on the Huskers, being involved in her church, and traveling.