What Does Good Medical Care Mean Today?
What should patients expect from their medical experience?
Every year, millions of people visit a doctor or a medical practitioner. Some are just doing their yearly physical or routine checkup; others have a medical issue they need examined. Though the causes and issues vary from person to person, one standard is always in place: the quality of care they receive.
It's no small matter. Our health is possibly the most important thing we have, and a good experience that answers our needs is essential. We've seen way, way too many instances of shoddy care, inaccurate results, lack of interest, and jobs left half done to ever want that for a patient. Plus, with the rising costs of care, patients are coming to (rightfully) expect a higher standard, and more bang for their buck.
Patients deserve, first and foremost, to be listened to. They deserve to be heard, and their concerns to be taken seriously by the medical provider they confide to. They deserve tests and results to find what may be wrong with them, and they deserve nice, friendly teams to accommodate them, and to understand their concerns. Listening and caring are invaluable for a medical experience. Bedside manner still holds true, even in the technological 21st century.
It isn't always easy, or even possible, to see patients as soon as they'd like to be seen. It's simply a numbers game, and sometimes even large facilities are all booked up. So patients have a right to be seen, but they won't always get seen when they wish. Tele-health and interactive technology for medicine are helping this process a bit, but there is still a long way to go before every patient is accommodated exactly when they want to be seen. This time of year is especially challenging, with vaccines, colds, and other ailments occurring before the holidays.
For a smaller clinic like Coddington Medical, the challenge is seeing as many people as we can as soon as we can. We struggle with it the same way the majors do, and we still strive to provide the very best care for everyone who comes through the door. When we see you, we make sure we also listen and hear you. When you need treatment, we make sure we provide it the best we can. If we aren't able, then we'll refer you to someone who can. If you need medications and have been prescribed them, we'll help you get them at your chosen pharmacy.
We'll also work with you on your payments, including your co-payment options and your insurance. We take many forms of insurance, and we always try to write the best option without up-charging for things that aren't needed. There's too much waste in the medical field, and too many hoops for patients to jump through to get simple things for their health. No one deserves to be put through the ringer.
With the right atmosphere and the right expectations, everyone's medical journey can have happy stages and a brighter outcome. We always work toward that at CMFP, and we're delighted that thousands of people trust us with their care and their future. As a result, we'll always work our hardest to continually earn that trust.
***
Who We Are, Why We're Here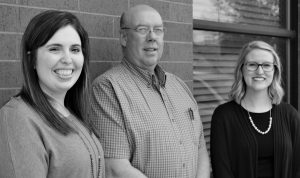 On a list of things most people want, you're likely to find good medical care.
But it's something everyone needs.
Coddington Medical Family Practice, LLC, was founded by Dr. Tim Sullivan in early 2014, and since then it has seen thousands of patients, conducted many thousands of appointments, and has earned excellent notices across the social media spectrum for its quality of care. It isn't a huge place, and it doesn't compete with hospitals. It's a primary care clinic devoted to the best treatment in Lincoln, with a personal touch for all of it, and it's made a name for itself doing just that.
But before it was an operational clinic, it was just a dream. Dr. Sullivan has been practicing medicine for 30 years. He was born in Grand Island but raised on the family farm in Doniphan, Nebraska, graduating from the local high school in 1979. From there, he attended the University of Nebraska-Lincoln, graduating in 1982 with a degree in biology and a pursuit of medical practice. This drive led him to attend the University of Nebraska Medical Center, where he earned his M.D. in 1986. He started at Thayer County Health Services in Hebron, Nebraska in 1989.

While practicing in a hospital in a small town, Dr. Sullivan learned the ins and outs of mainstream medical practice and patient services. During this time, he formulated his own ideas for the clinic he'd run and how he'd run it, and the branches of services that would be offered, especially to those patients often underserved by conventional hospitals and clinics. He believed in providing more, and jumped at the opportunity to do it in a larger community like Lincoln that could benefit from small town care. Click here for more information about Dr. Sullivan
This dream became reality in 2014 when CMFP opened its doors. The offices are attached to a Complete Children's Health in the Coddington and West A neighborhood. Coddington Dental is in the same lot. The area has the advantage of a Russ's Market with a pharmacy nearby. Those filling prescriptions from CMFP don't have to go far. The area is home to many families, all of whom are well-served by close, convenient medical care. CMFP is open to many insurances, including Medicare and Medicaid.
The staff number has always been small, which makes for a close-knit team. There are always at least two mid-level providers on staff, two x-ray technologists for the in house x-ray machine, several nurses, a care coordinator, and a receptionist to handle the many incoming calls and appointments. The clinic can do all standard checkups, vaccines, lab work, and standard primary care procedures. Click here for a full listing of all the services offered at Coddington Medical
The way forward for CMFP is to always be better at what it does, to expand, and to grow with the needs of its diverse patient base. The company stays lean and agile in its use of technology and infrastructure, and changes with the times to meet all needs. Though it started as a primary way to reach the Coddington neighborhood, it now encompasses patients from all over Nebraska. And the quality of care is always present in everything it does. Click here to read the Health Grades reviews for Dr. Tim Sullivan
This blog will be updated weekly to reflect not only the company and its culture, but also the medical field and the culture of care in general. It will cover any topic that fits with the mission, but also branch out to touch on things of broader care interest. The blog is part of CMFP's vision of enhanced care for patients by giving them a free repository of online education. We want all our patients to be healthy, informed, and 100% satisfied with their experiences. We hope you stay tuned here for the future.